Ohio Governor Urges Citizens to Avoid 'M' Prior to Ohio Stat
Go ahead and ban the use of the letter M. Without the letter M it is c(o)lub us.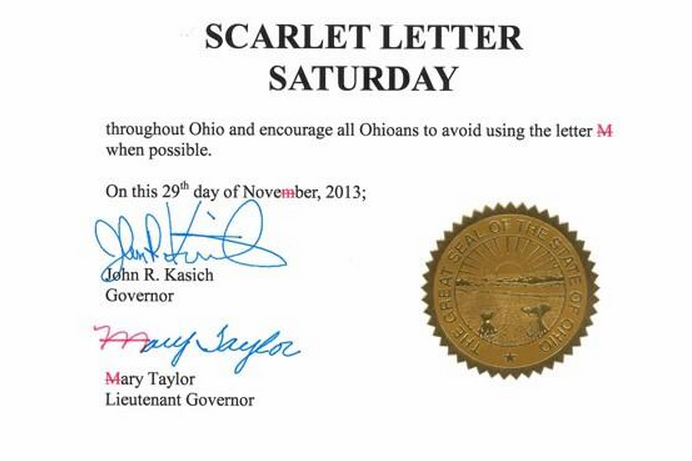 The No. 3 Ohio State Buckeyes face the unranked Michigan Wolverines on Saturday at noon ET. Nicknamed "The Game," this Big Ten matchup is universally regarded as one of the fiercest rivalries in sports.
In advance of the game, Ohio Governor John Kasich has issued a message to Ohio residents, urging them to avoid using the letter "M" whenever possible on the day of the showdown.