Hall of Fame Player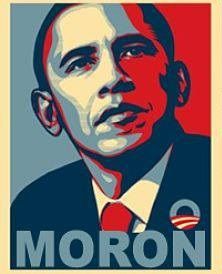 Joined: April 5th, 2005, 7:03 am
Posts: 7411
Location: Ford Field - 35 yard line / Row 32
Ted Tollner Offensive-Coordinator Speaks
Lions O-Coordinator Tollner Pleased With Drafting Of WR Mike Williams
By DetroitLions.com

April 23, 2005 ALLEN PARK, Mich. -- Detroit Lions offensive coordinator Ted Tollner granted the following interview to 97.1 FM in Detroit on Saturday afternoon, addressing the franchise's No. 1 draft pick, USC wide receiver Mike Williams.

On the reaction in the Lions' draft room when Mike Williams was available: "We didn't (expect him to fall to 10). I personally thought we were going to end up with a number of defensive players that we've gone through the mock draft on - we figured Mike wouldn't be there. Its one of those things where you always want to do what's best for your football team but if you coach on offense, you have to lean toward the side that you coach on. Dick (Jauron) and I were sitting there together and we could see it coming down that way. Either way it would have went, would have been great. When you're on offense, you're excited as heck to get one more weapon."

On Dick Jauron's reaction: "He's a team guy all the way and that's the way it has to be. The more points you can score, the better off that you are. When you get another weapon, you have to assume it's going to help you be more productive."

On whether the three-wide receiver set will be the base set: "That's the first thing you start talking about when it unfolds that way. If all three are healthy and ready to be productive like we believe they can be, you have to get them on the field on more than just third-down. Now you're talking about first- and second-downs and still being able to take advantage of Kevin Jones. There's a mix there. In our terminology, 'the mix downs' are first- and second-down, where you have normal down and distance. We have to consider now being in more three-wides and being able to establish a solid run-game out of a one-back set along with our two-back set. That gives us some variety now and it enables you, if you get an injury here or there, we'll be prepared to go either way. It gives us a mix, a real mix on first- and second downs of lining up with one back or two backs, still being able to take advantage of our run game, take advantage of the three-wide and obviously on third down you're going to be with more three- and four-wides. That down takes care of itself because your very rarely in a two-back set in those downs. We have to philosophically decide how can we have some run-balance in a one-back set and take advantage of the runner we have too. It's exciting to think of the weapons that we have and trying to be as productive as we can and use them all. That's the thing: use what you have. We have to get into that discussion now as this thing unfolds. It certainly will be a major topic. That's the first thing that I thought of too."

On the physical mismatch that Williams creates: "No question. If you look at all three of our guys, they're physical specimens. He's physical in that he's got some height on him and some physical strength and size. He can play outside and he can play inside. He's going to give you a mismatch against most corners, even if they're on him. Just in the fact that he's going to have body presence to make a play. He can be covered and still be uncovered because of his body presence and he's a very aggressive player at the ball. When the ball is up, he will kind of go make a play on it. You've seen some of the highlights - he'll be covered and he comes down with the football."

On how long he's had his eye on Williams: "I've followed him a lot. When I was at BYU coaching for Lavell Edwards, Norm Chow was our receiver coach. Of course Norm had him at USC and we stayed in touch a lot and talked about Mike. So I know more about him from Norm than what we studied on film. His body presence and his ability and his timing; he's a very aggressive receiver and he gives us flexibility in that he can play outside and inside."

On Williams maturing over the past year: "I think you mature as a player every down you play in a game. He didn't get to play. I think where he matured is in his approach to taking care of himself. There was a concern about his bodyweight. What's Mike Williams going to do when he's not playing football for a year? Is he going to balloon up, what's going to happen to him? When you're not playing games, your motivation might not be there but he showed the discipline and the maturity with 15 months off from the game to keep himself ready to play and be able to perform in these non-football drills. He kept himself at a peak performance level and to me, that's where he matured. That was the problem that people were concerned about."

On whether drafting Williams signals that this is going to be a more aggressive offense: "We very much want to do that. There's a fine line there. We have got to give these receivers, and our quarterback Joey, a chance to throw the ball down the field. Prior to taking Mike Williams, that's been all of our off-season talk - that we have to get more production on first- and second-down with playaction passes and downfield passes. We're not making enough 20-yard plus plays. We've got to give the two of the them more opportunities. Now we've got more than that in the mix. The other thing about it, when you have big receivers in the vertical game, he can be covered but if you give him a chance down the field they'll make that play. So very much so, we have got to get the ball down the field and give Joey more chances to throw it down the field and let these guys make plays."

On how difficult it will be to get this offense to gel with so much inexperience: "I think it's more exciting than it is anything else but you have to be realistic. Players develop through game maturity and our players who are going to be touching the ball are relatively young. To one degree, we have to have some patience in their development but there is an excitement in their raw ability. It will come. Talented players will make plays if you give them a chance to make them, but they'll also make some mistakes if they're young. So we have to be careful with our patience and not pull off if we do make a mistake - just keep letting them have a chance to make plays and it will all come together. It reminds me to some degree of when I was at Buffalo. They had gone through some losing seasons and I hit the front end of that thing with Marv Levy there and we had some good young talented players. We're just hoping that we can turn this thing into one of those."


-----------------------

This is very good stuff. I like what they're planning for the offense.