Joseph Fauria, Lions Beat the Browns Pressure
The undrafted rookie tight end from UCLA had a career day in the win over the Cleveland Browns because of the matchups versus man-coverage. Twice, Fauria ran the one-step fade against press coverage inside the five yard line for touchdowns and the Lions came back to the rookie on the inside seam for another score.
Let's check out the smash-seam concept and talk about the ball placement from quarterback Matthew Stafford.
Lions vs. Browns
Personnel: Ace (2WR-2TE-1RB)
Formation: Doubles "Orange"
Offensive Concept: Smash-Seam
Defensive Scheme: Cover 1 Pressure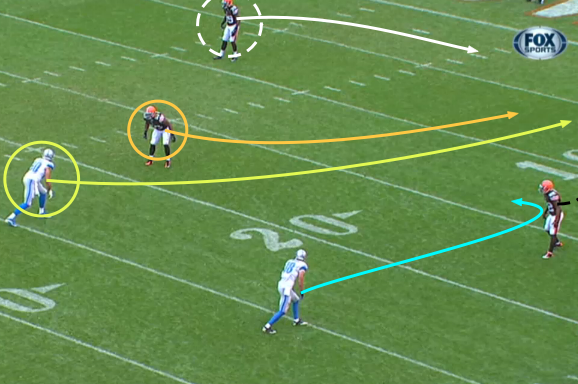 With Ace personnel on the field in a Doubles "Orange" alignment (2x2 spread), both tight ends are removed from the formation as slot receivers.
That gives Fauria the matchup versus a linebacker on the seam route against the Browns closed- (strong-) side pressure (five-man blitz) with the No. 1 receiver running the smash route. Give the free safety two inside threats (double-seam routes) and target the tight end on top of the numbers.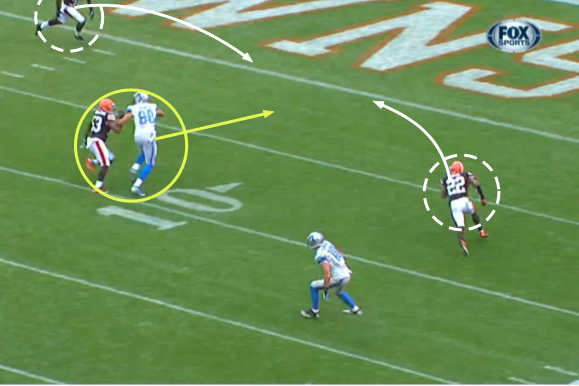 This is good coverage from the Browns. Low to the inside hip with a free safety in the deep middle of the field. Plus, the cornerback will drive inside to the seam route on the throw. This is now on Stafford to deliver a ball to beat the underneath coverage and avoid the secondary defenders.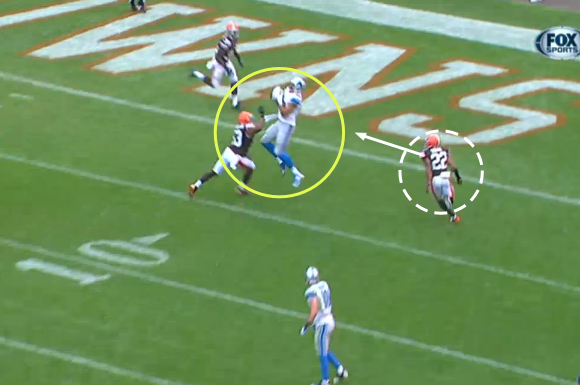 Back-shoulder throw. We talk about it all of the time on the fade route, but it also applies to the seam when the quarterback reads a defender playing to the inside. This is a solid toss from Stafford, and it allows Fauria to adjust, make the catch and hold on versus a big hit. Three touchdowns for an undrafted rookie? Not bad.