Hall of Fame Player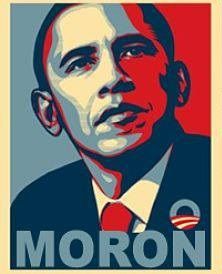 Joined: April 5th, 2005, 7:03 am
Posts: 7411
Location: Ford Field - 35 yard line / Row 32
Raiders Back in 1st Round
Jets trade for tight end

By Len Pasquarelli
ESPN.com


Continuing a whirlwind flurry of wheeling-and-dealing, the Oakland Raiders on Wednesday evening achieved their goal of securing a first-round draft choice, by trading veteran tight end Doug Jolley to the New York Jets.

In exchange for Jolley, who started 26 games in three seasons, the Raiders received the Jets' first-round choice, the 26th pick overall. Oakland had been without a first-rounder, having traded it to Minnesota as part of the package to acquire wide receiver Randy Moss from the Vikings.

In addition to Jolley, the Jets got a second-round pick this year, the 47th selection overall, and a pair of sixth-round picks. The Raiders also got a seventh-round pick from the Jets. Oakland still owns its own second-round pick, the 38th overall. The second-rounder sent to the Jets was acquired from Houston on Tuesday night in a deal that sent former first-round cornerback Phillip Buchanon to the Texans.

There have been rumors for several days that the Raiders were accumulating extra picks in an effort to use them as bargaining chips for a foray back into the first round. There had also been rumblings that Oakland was shopping Jolley -- who, like Buchanon fell out of favor with the coaching staff -- in trade discussions.

New York officials have been attempting for months to bolster the tight end position. The Jets signed restricted free agent Jeb Putzier to an offer sheet last month, but Denver kept the three-year veteran by matching the five-year deal. Anthony Becht, the Jets' starter for the past four seasons, defected to the Tampa Bay Buccaneers as an unrestricted free agent.

The most experienced tight end on the Jets' roster, before adding Jolley, was Chris Baker. But the three-year veteran, a third-round choice in 2002, has started just one game and posted only 34 receptions.

Jolley, 26, was the Raiders' second-round selection in 2002, and the former Brigham Young standout had 90 catches for 972 yards and five touchdowns in 47 appearances for the Raiders. Forty-five of his receptions resulted in first downs. His best season was his rookie campaign, in which he posted 32 catches for 409 yards and two touchdowns, despite starting only three games.