RIP Killer

Joined: January 26th, 2005, 9:34 pm
Posts: 10063
Location: Sycamore, IL
Cubs get Rich Harden
And the rich get richer...



CHICAGO -- The Milwaukee Brewers got CC Sabathia, but the Cubs now have Rich Harden.

The Cubs and Oakland Athletics completed a six-player deal Tuesday, with Harden and reliever Chad Gaudin going to Chicago in exchange for pitcher Sean Gallagher and outfielder Matt Murton, and Minor Leaguers Eric Patterson and Josh Donaldson.

"I like our team," Cubs manager Lou Piniella said. "I like it even more now with this addition."

Cubs general manager Jim Hendry said he had been talking to Oakland general manager Billy Beane for three or four weeks about the deal, well before the Brewers completed their deal for Sabathia with the Indians on Monday.

"It certainly wasn't a reaction," Hendry said. "We would've gladly had Rich two or three weeks ago if we could."

Harden, 26, who has an option for 2009, will likely make his Cubs debut either Friday or Saturday against the San Francisco Giants. The right-hander was 5-1 with a 2.34 ERA in 13 starts this season, striking out 92 in 77 innings. His ERA would rank second in the Majors behind teammate Justin Duchscherer, but Harden is shy innings-wise to qualify.

"We felt this guy is a legitimate high, high-end starter, and will add to the ballclub we have," Hendry said. "It's not any secret that when he's out there, he's as good as it gets. There's certainly some risks, but very, very high reward."

Harden spent one month on the disabled list April 10-May 11 due to a strained right shoulder, and has been on the DL six times since 2005. The Cubs doctors have been in touch with the Athletics medical staff. Harden, whose last start with the A's was Sunday against the Chicago White Sox, was 3-0 with a 0.68 ERA in four starts against the National League this year in Interleague Play.

"When you talk about high-end starters, this is the kind of guy you hope to have," Hendry said.land

Gaudin, 25, was 5-3 with a 3.59 ERA in 26 appearances with Oakland, and has a 3.38 ERA in his 20 relief appearances. He will be used in the bullpen, but could also sub in the rotation if needed.

He has pitched for Piniella in Tampa Bay, and has a hard sinker and good slider.

"This was a move where we get a top-of-the-line pitcher and a nice piece in the bullpen," Piniella said.

The news surprised Piniella. Hendry told Piniella on Friday that the Cubs were no longer contenders in the Sabathia derby, but had other options. Piniella didn't find out about the Harden deal until 3 p.m. on Tuesday, when he got to the ballpark.

"Yesterday, Milwaukee made a nice deal for a left-handed starter, and today Jim went out and made a nice deal for a right-handed pitcher," Piniella said. "It's good to see [Hendry] is so competitive and doing everything in his power to ensure we win."

Told that Hendry had been finalizing the deal for a few weeks, Piniella quipped, "Without me."

"If you talk to our players and talk to our coaching staff, everybody is really happy about this," Piniella said. "But we still have to go out and play. We have a long, tough road ahead of us. The three best records in the National League are in the National League Central. This makes us better, and we're very pleased."

Gallagher was 3-4 with a 4.45 ERA in 12 appearances, including 10 starts, and was expected to go into the A's rotation. Murton, who has a .294 average in 308 big league games, gives the Athletics a much needed right-handed bat. Patterson, who has played second and outfield, was at Triple-A Iowa, but had been called up to the big league team earlier this year.

"The deal isn't made without Gallagher in it," Hendry said. "It wasn't a guy who I wanted to put in in the beginning."

"He's a tough kid, has a good arm, and I think he's going to get better with more experience," Piniella said. "Murton needed an opportunity to play. Patterson is an athletic kid who is going to get better as he gains more experience."

The Tribune Co., which is trying to sell the Cubs, gave Hendry the go-ahead to make the trade. Chicago entered Tuesday's game with a 3 1/2-game lead in the Central Division, but Hendry said they don't feel as if they've locked up a postseason spot.

"There's a lot of baseball left," Hendry said. "We don't look at it today that we're in it for sure. Our mode all year has been that we will try to get better. Whether we get in or not, our mindset is get in, and do a heck of a lot better when we do get in."

Carrie Muskat is a reporter for MLB.com. This story was not subject to the approval of Major League Baseball or its clubs.
print this page



_________________


______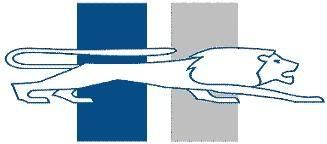 Commissioner of the NFL – Roger Goodell

Joined: October 13th, 2005, 9:26 pm
Posts: 11891
Location: Grosse Pointe
conversion02 wrote:
I can't believe that trade went down. Talk about a terrible trade. Harden and Gaudin for a handful of mediocre minor leaguers.

Is Harden signed for another year, or is it an option???
I think it is an option, but still... 1) We're trying to win NOW, and 2) we have a great success rate at re-signing the guys we want to keep.... We should have made this trade, IMO... I would have given up more to get him if I had to.



_________________


Fix The Offensive Line Fan Club Member #1