RIP Killer

Joined: January 26th, 2005, 9:34 pm
Posts: 10994
Location: Sycamore, IL
2010 Roster
It was painfully obvious that the additions of Huff and Washbutt crippled this team. While the stinky twinkies had newcomers Rauch, Mahay, Cabrera, etc all perform at all-star levels after arriving with the team (representative of the GM IMO), we had absolutely no help.

SO...looking forward to 2010.

PITCHING
Starters
Verlander (RHP)
Jackson (RHP)
Porcello (RHP)
Bonderman (RHP)
FA (LHP)

Bullpen
Miner (LR)
Ni (MR)
Seay (MR)
Perry (MR)
Zumaya (SU)
Galarraga (LR)
Robertson (LR)
Lyon (Closer)

INFIELDERS
Inge (3rd)
Cabrera (1st)
Santiago (SS)
Everett (2nd)
Kelly/Sizemore (utility)
Laird (C - 60%)
Avila (C - 40%)

OUTFIELDERS
Granderson (CF)
Guillen (backup)
Ordonez (RF - part time)
Raburn (RF - part time)
FA (LF)

DH
Guillen/Mags



Gone
Rodney
Polanco
Thames
Huff
Washburn
Thomas (in Toledo working on shortening up that pathetic swing)
Bonine (in Toledo)
Ramirez (in Toledo for awhile working on not striking out so much)


I do like Sizemore over Kelly as the utility guy, primarily to give Santiago a rest - Santiago tends to wear down in the stretch. Santiago also should be moved to 2nd as he tends to sail far too many balls from short.

Also - I hope we don't have to resign Everett and we can get a new SS...someone who can hit.

I'm anxious to watch spring training to see what guys like Satterwhite, Crosby and Frazier can bring to the table. I can only hope that Crosby shows the kind of potential Porcello has. We need a dominate lefty - then we could axed Nate. I think Bonine is big league ready - he showed a lot this year when he got his starts.

The future looks bright for many of those guys in our little league clubs. Guys like Casey Crosby, Gustavo Nunez, Luke Putkonen, Zach Samuels, Brennan Boesch, Jeff Frazier, Scott Sizemore, Wilkin Ramirez and a few others.


THOUGHTS?



_________________


_____
Draft defense - CB, LB, DT, LB...WR/KR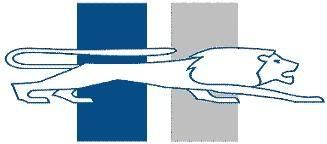 Veteran NFL Head Coach

Joined: February 11th, 2005, 3:01 pm
Posts: 5116
Location: WSU
CO2

I think an underlying problem with the current team is that they dont fit greatly in the home park. They had a great home record but down the stretch I think it was a factor. CoPa is spacious esp to LF, so RH power bats dont do well. Still dont have a lefty power bat though 1-2 on the way. Corner OF defense is more important than for some other teams. Team speed and baserunning is hugely important.

SP - I see Robertson with a better chance at sticking in the starting rotation then Bonderman but I think both will be there. Bonderman still doesnt have his velocity or command back but Roberston is close on velocity and his slider was working effectively late in the season. Overall I think the staff is okay with more depth in the system than people give the Tigers credit for.

SP Verlander, Jackson, Porcello, Robertson, Bonderman
next in line: Galarraga, Miner, Dontrelle, Bonine, Figaro,
Prospecting: Casey Crosby (L), Brayan Villareal
Others: Luis Marte, LJ Gagnier, Luke Putkonen, Thad Weber, Anthony Shawler, Duane Below (L)
2009 draft: Jacob Turner, Andrew Oliver(L), Austin Wood(L),
<20 yo : Giovany Soto (L), [b]Rayni Guichardo (L)

Pen: Miner, Galarraga, Seay, Ni, Perry, Zumaya, Lyon (give him a 2 yr deal)
next in line: Fien, Dolsi, Bonine, Figaro, Rapada
Prospecting: Zach Simons, Rob Weinhardt, Cody Satterwhite, Bret Jensen, Victor Larez, Jared Gayhart
Also any of the above starters could become bullpen arms.

OF - I have a major problem with the defense bw Guillen and Ordonez. I dont think both can be out there at the same time. Raburn had some issues too. Do they trade Granderson? If so, for what? I think a 2b/SS would be the best bet - but who? Maybe if we could get Ben Zobrist that would work for us? Probably have to give the Rays a prospect or money also, maybe part with Sizemore for him? Then make a play for Juan Pierre to bat leadoff. Who plays the corners? I think there will be some action here. How good can Raburn be? I dunno but there is a lot less cost involved then if u whiff on a big money FA.

CF- J Pierre, RF - Ordonez, LF - Raburn 4th - Thomas/D Kelly
prospects: B Boesch L, R Strieby, Casper Wells, W Ramirez

IF - I made some moves above which are stretches...
1B - Cabrera
2B - Zobrist
3B - Inge
SS - Santiago/Everett
UT - Santiago/Kelly
prospects: Larish (L), Sizemore, Dlugach, Iorg, Strieby
09 draft : Fields, Gaynor

DH/OF: Guillen, Ordonez

Catcher should be okay with Laird, Avila and even Ryan with some potential. Wouldnt mind seeing Sardinha back at AAA.

Lineup: vs R

Juan Pierre CF - L
Ryan Raburn LF - R
Ben Zobrist 2B - S
Miguel Cabrera 1B - R
Carlos Guillen DH - S
Alex Avila C - L
Brandon Inge 3B - R
Clete Thomas RF - L
Santiago SS - S
BN: Magglio, Laird, Kelly, Everet

vs L:
Pierre CF - L
Raburn LF - R
Ordonez RF - R
Cabrera 1B - R
Zobrist 2B - S
Guillen DH - R
Inge 3B - R
Laird C - R
Everet SS - R
BN: Kelly, Avila, Santiago, Thomas

Anyway do not let Maggs hit another trigger year by platooning him from the get go - at the same time keeping him fresh for the stretch run. We will be in it next year but so will the Twins and White Sox (probably will have to trade pitching for hitting or will spend big on Holliday/Bay). Please please please keep Verlander, Jackson, Porcello healthy. Roberston, Willis, Maggs ie > 30 million then come off the books going into 2011 when you can figure out what pieces you need for a WS run.