League MVP

Joined: January 13th, 2006, 4:18 am
Posts: 3683
Location: Maryland
Who to trade
Ok so I am in need of a RB and wanted advice on who you'd trade away and who to target.

Here's my team:
QB Aaron Rodgers, Flacco
RB Adrian Peterson, Hightower, Addai, Moreno, Tomlinson
WR Hakeem Nicks, Mike Wallace, AJ Green, Steve Smith (Car), Lloyd
TE Witten, Pettigrew
K Gostowski
D: Lofton, Daryl Washington, Tyvonne Branch, Timmons and Kavell Conner

Standard scoring, we start 1Qb, 2RB, 2WR, 1 WR/RB, 1 K, 4 IDP
We keep 2 O, 1 D and 1 rookie.

I was thinking maybe moving Nicks for Fred Jackson or packaging him with one of my TEs for Ray Rice?
Commissioner of the NFL – Roger Goodell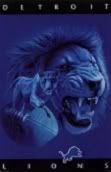 Joined: August 7th, 2004, 4:47 am
Posts: 10989
Location: Sterling Heights, MI
Re: Who to trade
Here's an idea: Package Hightower and Green for an upgrade at RB. Your trading partner might not know that Hightower is injured and in the doghouse, so their combined point totals might look good to him. It's worth a try.
_________________

Def. Coordinator – Teryl Austin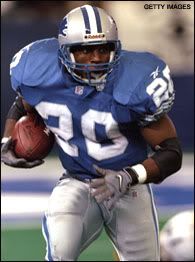 Joined: March 30th, 2006, 12:48 am
Posts: 4214
Location: Davison Mi
Re: Who to trade
I always look for a guy who has extra of what I need, and look for his weakness. A guy might be willinmg to give up a little extra for a weaker player if he's got a gaping hole in his roster.



_________________


2013 Lionbacker Fantasy Football Champion