Commissioner of the NFL – Roger Goodell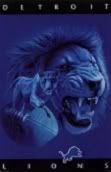 Joined: August 7th, 2004, 4:47 am
Posts: 10989
Location: Sterling Heights, MI
Re: Twain explains why ideaologues cannot understand each ot
Just for fun after that long expose, I'm gonna revert back to my old libtard bashing, commie hating self. I will never vote for a Democrat again for the rest of my life and will do whatever possible to keep them out of office. Right now, due to the absence of a legitimate third party, that means voting Republican. I may not like doing so, but it's better than voting for the socialist, commie, fascist, marxist piece of fecal matter known as the DemonRat Party.

Those moonbats live on another planet and their President thinks algae will get us out of the current gasoline price crisis. Isn't algae considered Pond Scum? I can't wait for Comrade Hussein to announce his new Pond Scum Czar. Since pond scum is slimy, the person appointed to that position must be slimy as well, but I guarantee that Obama knows several slimy people more than qualified for the position of Pond Scum Czar.

The dipshit libtards argue that Obama needs more time. For once, I agree with them. 25 to life would be just fine.

Certain ignorant individuals claim that Obama isn't a socialist, but I beg to defer. They use the dictionary definition of socialism of owning the means of production as the basis to their claim. But they are wrong. There are dozens of seperate forms of socialism and not all of them involve government ownership of the means of production, but they do involve government control or undue influence. Just look to Europe. Atleast those politicians, be they socialists, democratic socialists, or social democrats are honest enough to admit who and what they are, unlike here. They don't own the means of production, yet they still consider themselves to be socialists. The people of this country need a serious wake-up call.

What I'm trying to say is that I would love to support a third party that finally represents We The People, but until there is a viable option, I must attempt to stop the socialists, commonly called Democrats, by voting Republican.
_________________